On page seo is easy once you know how to do it. After you read this post you would know exactly how to do on page seo, which will allow you to harness google and force it to drive free traffic to your website. If you have a business and you are not getting free traffic from google you are missing a lot of customers and sales! This website successhowto
gets 75%
of its traffic from google completely free of charge. If you are looking for a
free traffic system
, then this blog is a living proof that it is possible to achieve with the power of seo, and I am sure that when you implement the exact same process that I use and describe here, you will be able to get the same results as well.
I have seen numerous occasions when a picking a low competition keyword that has enough traffic volume (above 500 searches a month) together with
On Page Seo
techniques can put you on the first page of google. It might not put you in the first position, but it will get you traffic.
What you need to know about on page seo
Here is a on page seo checking list that you can use:
Before you are trying to rank in google, you need a blog. You can start with a free wordpress.com, blogger, tumbler or weebly blog, but if you have a budget business go for a hosted wordpress. If you terrified by the thought of build a blog because you think that it is too difficult or think that it is too expensive, we have got you covered with our "build a wordpress blog in 24 hours" free guide. Even if you are as tech-savvy as my mother (meaning that you are not..), I promise you that you can have a blog up and running within the next 24 hours.
To pick a good keyword tool use "keyword blaze pro". It is not expensive, and will save you lots of time doing the research on your own.
Don't try to do On Page Seo for more than one keyword in a post. You won't succeed, and while you might have a chance to optimize it for one keyword, adding the second keyword will hurt the optimization of the first keyword. You have two keywords? Write a separate post for each one.
Install Bloggerhigh free plugin. A lot of people out there will recommend to you to buy SEOpressor. I have found that Bloggerhigh does exactly the same job as SEOpressor, optimizing the

On Page Seo

for you, except that it is free. Here, I saved you $97 just like that. Once you have bloggerhigh installed, make sure that the grade that you get for your page is as high as possible. Anything close to or above 80% is ok By the way, one of the reasons to have your own hosted wordpress blog instead of just using a free blog like blogger or weebly, is that on your own server you can put what plugins & addons that you want (you won't be able to add bloggerhigh SEO on any of the free blog platforms).
Install "all in one seo pack" wordpress plugin, and make sure that your keyword is in the description, and in the meta tags.
Change the wordpress permalinks to show custom setting "/%postname%/", and in each post have your keyword in the url.
Watch this free webinar to learn the basic concepts of SEO
Install google analytics to track your results and improve. When in google analytics you can go to "traffic sources -> overview" and see the list of keywords that are driving traffic to your website. This can give you ideas which keywords you might want to boost with further off-page seo as well.
For the more advanced users, you can try to add LSI keywords in your posts. LSI stands for "Latent Semantic Indexing" which means words that google believes that are closely related to the original keyword. LSI words – When searching for the word "travel", "expedia" shows up.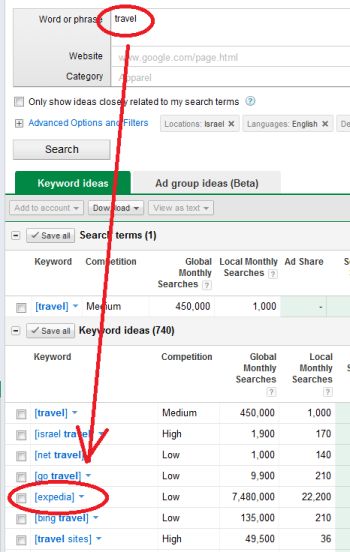 When you incorporate LSI words in the same post together with the original keyword, you make google happy because google loves relevant information.
On page seo can really give  you results if you use this technique
If you are looking for a real easy way to get instant traffic to your website, check
npros.com
for new mlm companies that emerge, or go to the
warrior forum
and search for the latest internet marketing products releases. Once you find a new hot trendy subject
write a review
about it in your blog. Since it is new, there is usually no organic search competition for it, and you will get traffic. SEO is a dynamic process. While there are a very limited amount of optimizations that are happening in the on page seo side, it is always good to know what is working now, and this is where
MLSP
has helped me tremendously, pushing the information in front of my eyes and giving me the little edge over the competition. If you understand the power of getting free traffic to your website, I suggest that you go now and join MLSP today. To Your success in life Hezi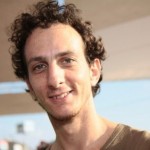 Join me on my Facebook Page: 
Hezi on Facebook
Follow me on Twitter:
Hezi on Twitter
Connect with me on 
Google+
PS: If You Still Do Not Have a Step-By-Step Blueprint For Success, Check This Out (Unless You Already Have Too Many Leads) – Click Here For Instant Access
The following two tabs change content below.
Online marketer, social media expert, and all around great guy. Hezi coachs people on internet marketing and on how to make money from home.
Latest posts by Hezi Hershkovitz (see all)