If you are looking for an honest Keyword blaze pro review then you have come to the right place. I have been searching for a keyword research tool for quite a while now, and yesterday I stumbled upon it and I will do my best to give you my a Keyword Blaze Pro review that will let you know whether you should buy this tool for your business.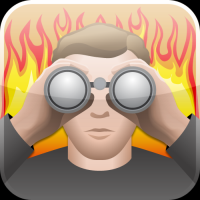 First off, it is very
affordable
in its category. It is actually half price from most other professional keyword research tools that I have checked out. Still, it has enough features to make it very powerful as I am about to show in a minute. Keyword blaze pro even has some features that I haven't seen before!
Keyword Blaze Pro Review – Main Features
Fast! Really, just see the video below for yourself.
Server side based application, so you are not going to have your IP address blocked by Google or deal with annoying captcha's.
Magic keyword tagging window that collects keyword according to criteria that you define while you search.
Research Robot – Well this is cool! All you need to do is just give "Keyword blaze pro" a seed word, and let it do all the word for you. You can see the results later in the "Magic keyword tagging" window. This is

a real time saver

.
Niche storm – Help you find more keywords that you haven't thought about before.
Google rank tracker – Very common to all keyword tool softwares, I don't see nothing special here, so I won't elaborate about it.
Social signals – How many tweets, Facebook likes,  Facebook share and Google +1 the top 10 sites competing for your keyword have. This is very important for SEO purposes.
Keyword Blaze Pro Review – From the inside
Keyword blaze pro review – Pro's vs. Cons
As I mentioned before, one of the best benefits of Keyword blaze pro is it affordable price (at least at the moment). For $47 it is about half price than the other professional keyword research tools out there, like Market Samurai and Micro Niche Finder. Here is a list of features that I wish "Keyword blaze pro" would have: – There is a search quota that you can make everyday. Although it is rather big, and should be enough for most purposes. – There is no way to control the "keyword difficulty" calculation. While it might not be as feature rich as the other tools, I believe that it can give enough information to do your research without over complicating, over whelming  you with too much features, and all this for a very reasonable price that won't break your
online business budget
. And with a
30 days money back guarantee
, it is a no brainer.
=> Click here to use Keyword Blaze Pro risk free now <=
To your success, Hezi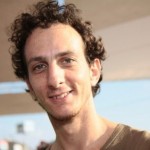 Join me on my Facebook Page: 
Hezi on Facebook
Follow me on Twitter:
Hezi on Twitter
Skype: hezi.h
Read about me
PS: If You Still Do Not Have a Step-By-Step Blueprint For Success, Check This Out (Unless You Already Have Too Many Leads) – Click Here For Instant Access
Don't hesitate to send this Keyword Blaze Pro review to your friends if you know it can help them! Just click the share buttons (look how easy I made it for you)
The following two tabs change content below.
Online marketer, social media expert, and all around great guy. Hezi coachs people on internet marketing and on how to make money from home.
Latest posts by Hezi Hershkovitz (see all)