WOW – Just watched the last video on
Ray's MLM Blog
course and got some real important insights that I will be sharing with you now. Actually this is so important that I think that even the great stuff I have shared on
MLM BLOG part 1 & 2
will not give you the correct results unless you pay close attention to the lessons on this final post about How to build you MLM Blog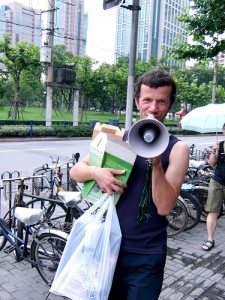 The reason this is so important is because in this post we will not talk about some technique or some routine, but we gonna dig deep and talk about your
MLM Blog marketing philosophy
. You can do a great job creating & marketing a gorgeous
MLM Blog
using what we teach you on part 1 & 2, but if you don't understand correctly this marketing philosophy you will waste time and money marketing the correct blog to the wrong people ! A lot of marketers use hype to try to get more  sales & prospects, but will hype marketing produce the results that you really want with your MLM Blog?
Should you use hype on your MLM Blog
Just to be clear on that
Wikipedia
defines hype
as: Promotion or propaganda ; especially exaggerated claims. You probably have found a lot of pages with that kind of material, stuff like "The Secret Way To Make Millons From Home in 30 Secs Without Picking Up The Phone …..bla bla bla" , but will it work? And more important should you use this kind of marketing in your MLM Blog or at your Marketing at all ?? Hype is almost guaranteed to produce some results (e.g. sales ) in the short-term, but will hype bring you the kind of prospect you are really looking for in your network marketing? Let's understand what kind of people will be attracted by this kind of marketing If you use this kind of marketing you will probably attract a lot of people who want to make money without any work. Are you sure that this are the prospects that you want for your network marketing business? Are this people really a good fit for your online home business or are these people actually looking for a lottery ticket? The more you market the idea that anyone can man money without creating value, you will attract the less desirable prospect that will suck your time & energy. Understand that there is a big difference between the get rich quick niche and the network marketing niche. When you create your marketing material you should think on who is your ideal prospect , who is that you want in your team and what kind of material are this people looking for. As I am building a network marketing business, I strongly understand that this is a long-term business, so the perfect partner for me should be:
Someone that want to learn and be coached on how to be successful
Understand that it takes time and there is no free meals neither magic pills to success
So definitively hype will not attract this kind of people, or even worst, hype will turn off the correct prospect.
Now it's up to you: Who is your ideal prospect ? Who is the person that you want your MLM Blog to attract ?
Please write your thoughts with us in the comments bellow To your success, Hezi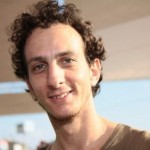 Join me on my Facebook Page:
Hezi on Facebook
Follow me on Twitter:
Hezi on Twitter.
Skype: hezi.h
PS: If You Still Do Not Have a Step-By-Step Blueprint For Success, Check This Out (Unless You Already Have Too Many Leads) – Click Here For Instant Access
Image credits:
http://www.flickr.com/photos/74845103
The following two tabs change content below.