A good
internet marketing product
will help you achieve your goals the same way that a shovel helps you dig a lot faster. I believe that investing money in a new product is an excellent way to leverage your time.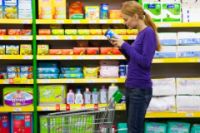 If you are in the internet marketing industry for any period of time, or that you are now considering starting your own home based business, you probably have already seen these promotions for the new
internet marketing product
that will auto-magically make you rich.
What to do before you buy an internet marketing product
If you are just beginning and you don't know of any tools, think of what is your biggest problem, and just do a google search for that problem. For example: "How to build a website" or "How to get more traffic". I am sure that once you start reading the results, products name will start to pop up very fast to you. Make an excel sheet with all products that you know and find. Compare the monthly fee, the initial payment, who is the developer, whether or not it has a trial period or a money back guarantee period, and every other parameter that you think is relevant. There should actually be two sections that you need to consider: Tools of the trade, and trainings. Both are vital for the success of your online business. By the way, some products, for example
MLSP
, fall into both categories.
Now it is time to do some research about the product:
•
Warrior forum
: Warrior search in Google for "Warrior forum<product_name>". I really love the warrior forum because it doesn't have any hype in it. People will really tell you what they think of the product. In many cases you will see that the developers of the products are themselves members of the forum and they answer people questions about their product. •
A simple Google search
: search for "<product_name> review" in Google, but read at least 3-4 reviews. In addition click the "videos" option in the Google sidebar to see if you can see videos where people actually show you how they use the product and the result •
Ask someone who advertises the product
a direct question. In most cases the person advertising the
internet marketing product
gets an affiliate commission when they sell it. Contact several of them and ask for more information. • 
Check the traffic to the tool site
(
Google Trend
/
Alexa
): If it is a new product that is promoted mainly by hype, you will often see a huge decline in the chart after the initial promotion. •
Compare tools popularity in Google Trends:
If you have several tools in the same niche, you can compare them all in Google Trends and see which one is more popular than the other. Now that you have an idea about what are your possibilities, you need to make a decision. First you need to define what is your
online business budget
. Then try to figure out what area of you business needs the biggest boost. It should be a lot more easier to make a logical, smart choice when you have all your options written down in front of you.
What to do after you have bought your new internet marketing product
Use it! I know that it sounds very simple, but many times we are so thrilled in the moment of the purchase, thinking about all the amazing things that this product is going to help us achieve, only that one minute later our energy go down when we see that we actually need to work to make this internet marketing product work! It takes some effort to separate the marketing hype from the actual benefits of the product, but once you achieve that, a good product can serve you for a long time and far exceed the amount of money that you have paid for it.
The best internet marketing product actually makes you money!
This has happen to me with all the good internet products that I like: Because I like them so much, I use them daily and they are giving me consistent results, so I have no problem sharing my experience with everybody who wants to listen. Since most of these products have an affiliate program, I actually got paid more commissions than the initial cost of the product itself! I only endorse products that really use and that have proved very useful in my business, so if you can always to my
Recommended Tools
page to find a list of the tools that I recommend. So think on the long term. The fact that a product cost $40 doesn't really matter. If this product pays 40% commission, and you sell it to 2.5 people you already paid what it worth. The only problem: where do you find half a person… :>)) Do you have any other tips on how to pick a good internet marketing tool? To your success, Best regards, Hezi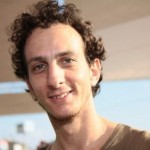 Join me on my Facebook Page: 
Hezi on Facebook
Follow me on Twitter:
Hezi on Twitter.
Skype: hezi.h
PS: If You Still Do Not Have a Step-By-Step Blueprint For Success, Check This Out (Unless You Already Have Too Many Leads) – Click Here For Instant Access
Image: Ambro / FreeDigitalPhotos.net
The following two tabs change content below.
Online marketer, social media expert, and all around great guy. Hezi coachs people on internet marketing and on how to make money from home.
Latest posts by Hezi Hershkovitz (see all)