Like we wrote in our previous post, a good MLM blog is a gold mine and in this post we gonna give you some more important insights from Ray Higdon's Course on how to blog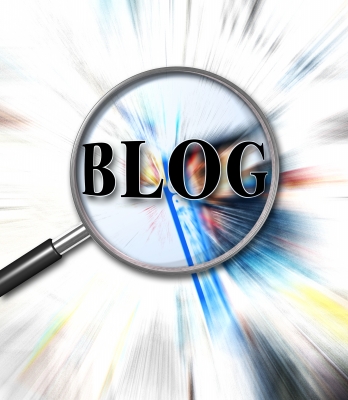 In
How to create a successful MLM Blog
(Part I), we gave you a few tips on how to easily create content and never get out of ideas to your
MLM Blog
. In this Part II we will give you ideas on how to market correctly your
MLM Blog
. By Marketing, I mean specifically 2 things:
Get a lot of people to actually see your MLM Blog
Get Backlinks to your MLM Blog, that will improve your S.E.O Rank ( e.g. how Google and other search engines find your site )
When I started, I was posting a lot, but
I was not marketing correctly my MLM Blog
. What I found is that, even if I post a little less I can get more traffic by having the correct marketing strategies and what is most important,
get better results (e.g. more money ) with less efforts !
The important thing here is that if you want to get results you must create a process and be consistent, exactly like in the content creating process Ray have an easy to follow, very simple 5-steps process of marketing his content.
Ray's MLM Blog Marketing Process:
Step 1 – Google Plus
– Since we want to be Ranked high at Google it makes a lot of sense to start by making a post into Google+ which is Google Social Network.
Step 2 – Networked blogs
– This is a great FaceBook App that will automatically post to your profile on FB, your Fan Page and your groups! We are using the FREE Version !!
Step 3 – My Own Twitter and Social Networks
– Ray uses TweetDeck to post to various accounts on Twitter (free). I prefer to use the paid version of
SocialOomph
for that (gives me much more control) – than use
ping.fm
and
pixelpipe.com
(currently not available for new users ) to automatically post to various social networks. Important: Do NOT automate Facebook profile as it is very sensitive to automation and you as a results your account can be blocked.
Step 4- TribePro
– TribePro is the "bad boy" of syndication. It is used to build your social network backlinks on autopilot. You simply join a tribe where
everyone in the tribe automagically shares
your posts on 
every social network they have!
Read my
tribepro review
to learn how to get INSTANT 500,1000,2000 and even 4000 shares and backlinks to every post that you make.
Step 5- Email  your list
– Sent it out between 2-5 PM EST. Mornings are also good. Expect less response on weekend Every list reacts a little different. Make your tests and share what you find is the best time for your list.
Take the Extra Mile to get your MLM Blog on Steroids
Another extra Step that we are using is to add comments on popular blogs. By doing so, you will earn 3 times :
You will get people clicking on your comment and getting to your Blog
You will get Backlinks that will improve your SEO Rank
Start to create  a relationship with other blog owners
Look for blog that get a lot of traffic. You can check the
alexa
of the blog to estimate how much traffic it gets, anything below one million is a good starting point. The lower the alexa, the more traffic the blog gets. You should also check how many comments each new post on the blog gets. A higher number of loyal commentator means that more people will see your comments. In these type of active blogs, try to be the first who comment when there is a new post! ==> The best way to know of a new blog post in any blog is to subscribe by RSS or by email in the opt in form. Final commenting tip is to look for MLM blogs that use
commentluv
. When you comment on a MLM blog, you immediately connect with like minded people, and the commentluv plugin allows you to get a much stronger link to specific posts on your blog. By the way, have you noticed that this blog fit into all these categories? We get a lot of traffic (more than 200 uniques per day), we have a lot of commentators, and we use commentluv! So what are you waiting for? Go to the comments and
get yourself a free backlink
!
5 emails advice to your MLM Blog
Focus on your perfect prospect – What your perfect prospect wants
Talk about your life , but NEVER be negative
Tell stories, draw pictures with words
Test Long x Short Copy
Use a PS line in almost all email
MLM Blog Homework Question for you : Would you like to read your emails or MLM blog if you receive your email?? Would you open that subject line?? If NO , you must work on your copyright skills. 1- Create a Procedure for the marketing your MLM Blog. 2- Study emails from Great Copywriters ( How often they mail, how often they sell, value vs. content ) 3- Setup a ping.fm account with as many services as possible. 4- Don't forget about prospecting !!
To your success, Hezi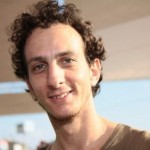 Join me on my Facebook Page:
Hezi on Facebook
Follow me on Twitter:
Hezi on Twitter.
Skype: hezi.h
PS: If You Still Do Not Have a Step-By-Step Blueprint For Success, Check This Out (Unless You Already Have Too Many Leads) – Click Here For Instant Access
Image: Salvatore Vuono / FreeDigitalPhotos.net
The following two tabs change content below.