Understanding
The Importance Of Marketing
is crucial to the success of your home business. In this post I will share with you with my own experience what impact marketing had on my business, and share with you some tips to help you improve your marketing in your own business, so you too will feel the importance of marketing.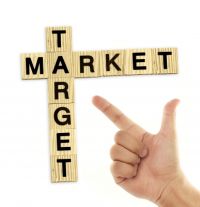 In my experience, I have learned that most small business leaders do not realize the importance of marketing, lack the resources for it, and do not adequately budget for marketing activities.
To understand The Importance Of Marketing you need to know how it differs from selling
Many people confuse between marketing and selling. When it comes to your own small business, it is crucial that you understand this difference and identify how these two are expressed and what effect do they have on your resluts, so you know what you can do better in order to make more sales, and ultimately make more money in your business. Let's think about this question for a moment. Without marketing you would not have prospects or leads to follow up with, but yet without a good sales technique and strategy your closing rate may depress you.
Marketing
is everything that you do to reach prospects. It is what you do to let them know that you have the solution for their need. It's the message that prepares the prospect for the sales. It consists of advertising, social media, brand marketing, viral marketing, direct mail, public relations, and everything that you can think of to get your message across. The
sales
process is everything that you do to close the sale and get a signed agreement. Both are necessities to the success of a business. This process consists of interpersonal interaction. It is often done by a one-on-one meeting, cold calls, and networking. It's anything that engages you with the prospect or customer on a personal level. One process cannot do without the other If you are a gifted salesperson who can sell ice to Eskimos, than you don't need too much of marketing, because your conversion rate of your prospect is 100%, meaning, you make a sale every time you talk to a potential customer. If your
selling skills can use some improvements
then you will need to talk to more prospects until making sales. This is where the importance of marketing comes to play: If you do your marketing the right way, it will allow you to locate the right prospect that need your product, and will be happy to buy it without the need for hard selling persuasions tactics.
The importance of marketing lies not just in getting customers
It also involves branding, since that creation of a brand is very important because it helps get a good reputation and build a large group of customers You always need to remember that your prospect get millions of offers every day, so you need to find a way to make yourself noticed above the competition Everybody knows that internet is a great way to market your business, and when it comes to online marketing, a personal blog is you're the best way to grab your prospect attention. This is because a blog allows you to brand yourself, when it gives the prospect a way to get to know you. It proves that you are here for the long term, so your prospect can rely on you to be there if he needs you. People are more likely to buy from someone they like and trust. If you don't know how to build a blog you can use my
free wordpress guide
.
The importance of marketing a blog to build a successful home business
I can share with you my own personal experience. When I joined my first network marketing company, I was a full time employee, with no knowledge of any marketing (internet marketing included). I chased my friends and family, only to get some of them threatening me that I should never call them again. My warm market was gone, and needless to say I started feeling frustrated. I lost money trying to earn money in my business Maybe you are in the same state right now. It is the same for every new business. At some stage or another you run out of people that you know, and you need to find new customer from the cold market. Being an employee working in front of a computer 10 hours a day in the office you can't meet too many people, so I managed to average 3-5 new leads a month. I knew that this was not the way. This was when I started building blogs to promote my business. Success didn't come overnight, but once I had learned about
attraction marketing
techniques with the help of
MLSP
trainings, I started getting 3-5 leads in a matter of hours! This has allows me to quit my job, and get out of the "rat race", as a first step toward financial freedom. And it is all because of the importance of marketing to the right target audience, using a blog that sucks prospects from google, facebook, and all over the internet, and helps turn cold prospect to a warm, ready-to-buy buyer.
Now, how about you
Have you seen
the importance of marketing
in your own business? Do you know what you have to do to improve your marketing in order to get more customers or make your marketing efforts more targeted? To Your success in life Hezi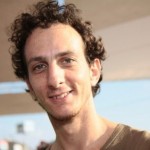 Join me on my Facebook Page: 
Hezi on Facebook
Follow me on Twitter:
Hezi on Twitter
Connect with me on 
Google+
PS: If You Still Do Not Have a Step-By-Step Blueprint For Success, Check This Out (Unless You Already Have Too Many Leads) – Click Here For Instant Access
Image:
FreeDigitalPhotos.net
The following two tabs change content below.
Online marketer, social media expert, and all around great guy. Hezi coachs people on internet marketing and on how to make money from home.
Latest posts by Hezi Hershkovitz (see all)