Facebook Marketing
is one of the easiest way that you can use to get leads for free. Facebook has now more than 845 million users according to latest reports: You will never run out of leads! You can fail time and time again, but still have enough people to start all over again until you succeed. To do free
Facebook Marketing
all you need is a
real desire
, dedication and time.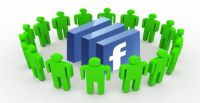 Why you must do Facebook Marketing
Let's face it: If you are in any Network Marketing company for any period of time, and the number of your Facebook friends hasn't gone up significantly, then I bet with you that you are not making a lot of money. You have to actively and consciously increase the number of your Facebook friends! If you don't believe me, check how many Facebook friends that the top earners in your company have. You have to understand that once you have started a home based business, you actually got a new profession: you are a marketer. And what marketers do is building relations with as many people as possible, so they can market them their product, company, opportunity, etc.. Some of the people that I coach tell me that they only want to have their real friends in their Facebook profile. Well, there are several solutions: 1) Open a new account only for business 2) Use Facebook lists (for example, create a list called "real friends) to control who sees the information that you share. 3) Use a fanpage for your business persona and marketing stuff.. But
Facebook Marketing
is not just sending "friends requests" to random people. It also about who to contact and more importantly how!
How to add as a friend on Facebook
You want to add people that are open minded and are looking for opportunities. Use the search box in Facebook to find groups that are related to "network marketing" "home based business" "make money" etc. There are so many groups, so you never run out of people to talk to. Put it into your daily
routine for success
to add every day 5-10 new people from these groups. Before you send a friend request
always
send a message saying something like: "
Hi <name>, I saw you on the group <group_name_here>. I will be happy to connect here and see how we can help each other
". If you like and comment their posts in the group it will work even better. Always keep track of your pending friend requests. Check the video below to see how I do it (there used to be apps that did it, but not anymore): Checking your pending friend requests is an important step in this Facebook Marketing strategy, because Facebook may flag your account for suspicious behavior if you have too many. If you are getting warning messages from Facebook when you send a new friend request asking you "do you really know this person", then know that you are under surveillance, and should be more careful.
Your Facebook Marketing goal is building relationships
Having many friends in Facebook doesn't mean that you will have success. I have talked with many people that have 5000 people in their Facebook profile, but simply do not know what to do with them.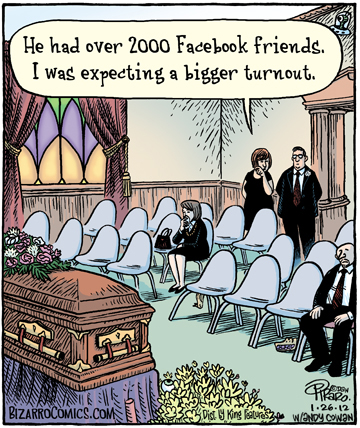 Facebook Marketing is all about building relationships, and connecting with a new person is just the first step. If you really want to know how to do it right, I suggest that you sit back and let couple of people that I know in the business teach you how to build relationship online. I just know that after you see what they teach you will be able get much better results with your Facebook Marketing. I know this because this is exactly what happened to me after they taught me the exact same thing!
=> Click here to learn how to get a lot more leads and sales from Facebook! <=
And maybe the most important Facebook Marketing advice that I can give you is to keep track of your progress. Make an excel sheet and feel it with the following information (and any other data that you find relevant):
How many friend requests have you done each day
How many of them have confirmed you
How many people have you exposed to your opportunity
How many sales did you get
Now to you. Have you tried Facebook Marketing? If so, what results are you getting? Any other tips and advices for future visitors to this page are more then welcome. To your success, Hezi
Join me on my Facebook Page:
Hezi on Facebook
Follow me on Twitter:
Hezi on Twitter.
Skype: hezi.h
PS: If You Still Do Not Have a Step-By-Step Blueprint For Success, Check This Out (Unless You Already Have Too Many Leads) – Click Here For Instant Access
Image: jscreationzs
The following two tabs change content below.
Online marketer, social media expert, and all around great guy. Hezi coachs people on internet marketing and on how to make money from home.
Latest posts by Hezi Hershkovitz (see all)