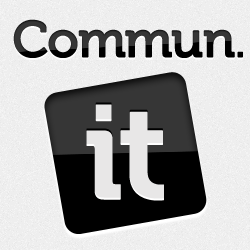 In this post you will learn to save time and get more leads by applying a new approach to
manage twitter
in a new and more effective way. Communi.it is a new application that helps you connect to your followers with revolutionary features in a more efficient user interface. Communit.it is a tool that was designed for people or businesses that need to connect with their followers and help you build real-world, personal relationship with them.  From first impression it may look like twitter clients such as Tweetdeck, hootsuite, seesmic other twitter clients services out there. But don't be mistaken, it is complete different from all of them.
How can you benefit from a tool to manage twitter
As a business owner or an online marketer, twitter is a great tool to find new people that you can interact with.  Since there are 
over 200 million twitter accounts
(Huffington Post, Apr 2011) you probably never going to run out of people to talk to about your business. If you are using
TweetAdder
and
Twiends
to grow your followers, you should be able to have a massive audience to hear your voice about your business product or opportunity in a few short weeks. However, the more followers you've got, you may lose your focus on who is best for your business to interact with. Among all the random noise that is your twitter timeline, might miss some of your best supporters or choose to spend your time on less influential people. This is where the need for a tool to
manage twitter
arises, so you use your valuable time only on leads that actually can benefit to your business, and this is exactly what Commun.it does, by introducing a new approach for the pro users to help you optimize your interactions with your followers.
Commun.it is designed to allow you to
Manage twitter

easily

Commun.it divides your followers to categories
Engaged members (fans): those you already have high level of connection with, based on the number of mentions, replies, and direct messages between you.
Supporters:  those among your followers who gladly retweet your statuses and link to your posts. this group usually doesn't directly engage with you
Influencers:  These twitter followers have shown some level of communication with you in the past, and have large followers on their own. By making good contact with these members, you can gain powerful allies, who your market already listen to.
New leads: I saved the best for last. In this group you can meet people that you don't even know. communi.it finds people who mentioned your site without mentioning your name! On my first use of this feature I found out that several people retweeted one of my post 19 days ago! Well, better late than never.
The organization of your followers to these groups makes your life a lot easier. Whenever you feel you have run out with people to talk to about your business, go to commun.it, check your lead, influencers and supporters, and start building new relationships.
New features to manage twitter that I have never seen before
With commun.it you to see all the information that you need in one place. For each user you can get the level of prior engagement you had with him: how many retweets, replies, and direct messages have exchanged.

Here is an example where I complete missed out someone and it was picked up by commun.it in no time! This member has engaged with me 8 times, and I didn't even follow the guy. As said before, the best feature of commun.it is its ability to find people who shared your posts without mentioning your name.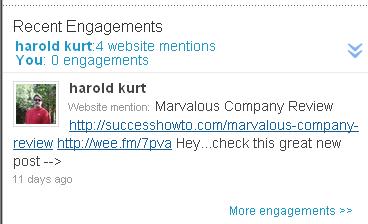 Here is another example of me missing out  a great lead. This guy with 5000 followers mentioned my site 4 times, and I didn't even know. Commun.it also makes it easier on you to find new leads within your followers based on a keyword that is related to your niche. What's the use in having thousands of followers if you don't build a relationship with them? commun.it helps you locate those influencing members inside your followers based on the keyword that you define. Another unique way commun.it helps you to manage twitter is that it allows you to favorite a user with a star so he is saved in a separated list which you can access at your own time. You can hide a user all together if you choose to do so.
How to use commun.it
The best way to use commun.it is as a starter point for your research on your followers, so you know who is worth your time. Bottom line is commun.it is a great tool to help you manage twitter for your business. It allows you to expand your business reach by finding new leads, and build better relationship with your supporters and with influential members within your followers. Disclaimer: I have found out about commun.it completely by accident when I stambled upon this 
excellent video by Robert Dempsey
. After using the application for a few hours, I started talking with the twitter user of company (@commun_it), and found out that the company HQ is based just a few kilometers from me. I am helping with the marketing of this application as a beta user just because I like it. I know that it is a powerful tool for business purposes and I don't get any benefits from the company. Talking with Sharel Omer, the CEO of commun.it,  I got the feeling that the company will appreciate any feedback from its users to make this tool even better.
The Goodies
Commun.it is currently in closed beta, but we've got 20 invites for our readers to try it out:
===>
Get FREE Access to Commun.it Special Beta Here
<====
All new users get 3 invites of their own that they can dish out to friends, so if you got an invite and the invites run out (they probably will) – feel free to share the love with your fellow commenters. If you've been using Commun.it already, let's hear how it's been working for you in the comments. Hezi Hershkovitz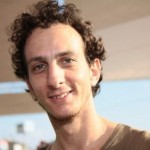 Join me on my Facebook Page:
Hezi on Facebook
Follow me on Twitter:
Hezi on Twitter
PS: You can get updates like this and others by entering your name and email in the top right box of our site.
PSS: If you don't have a plan for your success check this out .  Click Here For Immediate Access
If you enjoyed this "Commun.it" review, I would like to hear your thoughts, so leave your comments below. Do me a quick favor and share it with others.
The following two tabs change content below.
Online marketer, social media expert, and all around great guy. Hezi coachs people on internet marketing and on how to make money from home.
Latest posts by Hezi Hershkovitz (see all)