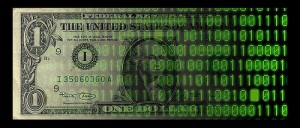 Although there are some basic and easy models to build wealth online, there are people that do it BIG TIME, while some others will struggle to die. In this post I will show exactly
How to build wealth
online. This is not a theory but the real strategy that my team and I use on a daily basis. So let's start.
How to build wealth online: The only 2 things you need to do
There are 2 things, and I mean really 2 things only,  that you need in order to build wealth  online: – Learn how to Generate traffic. – Monetize the traffic that you get! Monetize means that people who come to your websites need to buy something and/or join your business opportunity – This is what we call a sales funnel! Sounds easy, aahh?  So now it will become even better …… Since generating traffic can be really easy (you can even buy traffic for example using Google PPC or Banners), there is only one major skill that you have to learn and it is how to build a good sales funnel. Do you get it?? So Simple!! I want to shout out!!
The only thing you need to learn about how to build wealth online is how to build a good sales funnel!
Understanding how a sales funnel work
In order to understand how a market funnel works, there are some real important principles to consider: – Visitors will leave your site in a few seconds if you don't get their attention immidiately (last research shows it's about 8 secs). – Normally, it takes about 5-8 exposures to turn a
curious
visitor into a buyer. – Your visitors love FREE stuff! – It's easier  to sell something at 14,90 US$ than at 149,00 US$ (well, I know this is quite obvious, but it will make more sense later ) –  It's easy to sell something (more expansive) to someone that have already bought something from you! Take a deep look on these points cause they will determine the exact way that you build your sales funnel (and consequently 
How to build wealth
:<) ) This may sound a little bit complex to you, but don't panic! I'll give you some shortcuts that will make it easier later. Let's just understand the process before, OK? Since your visitor might leave after a very short time, the first thing to do is capture his contact info (name/email) so you can market to him again and again (remember, it takes 5-8 exposures before he buy). The best way to do so is by offering some real cool bribes (like free eBooks, videos, webinar, etc. ) on a well-designed website. After they give their info, you can start mailing them automatically using your
autoresponder
. You need to have pre-written emails in your autoresponder, so the autoresponder will take care of the follow-up email to your leads. People buy from people they know, so your autoresponder must create a relationship with your future customers by sending them valuable infomation. I know that you don't know how to build a good funnel yet, but you can learn! You learn how to read, you learn how to use a computer, so you can learn
How to build wealth
on the internet ! We are here to show you how we do it and how you can do it too. We will show you how to build wealth on this blog In the meantime , you can start making money in the
lazy-boy
way!
How to Build wealth The Lazy-Boy Way
Well, I don't know about you, but I don't like to work hard if I don't really need to. Also I don't want to waste time and prefer to make money now, than in a few months. If you are like me, and just want to start making money as soon as possible, I have something that you will really love! You can have the same exact system that me and other very successful online marketers are using. Just click the link below to get your personalized sales funnel settled in a few minutes!
CLICK HERE TO GET YOUR OPTIMIZED SALES FUNNEL
Now, how cool is that ?
You don't need to learn all the complicated stuff we told you, so you can just start making money the copy-n-paste way using this already optimized sales funnel. The best part is that , instead of spending thousands of dollars building websites , learning copyright and so on , you can have access to all of this paying only a ridiculous $9,95 US
(hurry!  This is for a limited time)
In Tomorrow's post I will show you the easy part of the formula: How to generate traffic using FREE strategies (and we all love FREE , don't we?) To your  success , Hezi Hershkovitz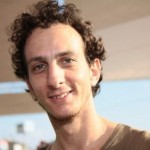 Join me on my Facebook Page: 
Hezi on Facebook
Follow me on Twitter: 
Hezi on Twitter
Image: famzoo (flickr)
PS: Gimme a call after your get your system, and I'll help you to start getting traffic and making money asap! PSS: I hope that you enjoyed this post about how to build wealth online. Share it with with with your friends and comment below
The following two tabs change content below.
Online marketer, social media expert, and all around great guy. Hezi coachs people on internet marketing and on how to make money from home.
Latest posts by Hezi Hershkovitz (see all)