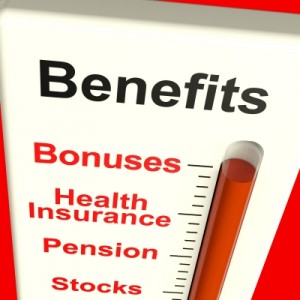 Network Marketing has a lot of advantages when you are successful with it. In this post I will describe just a few of the major network marketing advantages. You have probably heard rumors that there are people who are making a lot of money with network marketing company, and you want to know if it is true. Well, it is true. In this link from BusinessFromHome  you can see a report of
2013 network marketing top earners
. You see many people that network marketing has made them millionaire and it had changed their life, allowing them to fulfill their dreams.
But it is not only the money. The Network Marketing offers numerous advantages.
Network Marketing Advantages
1) First advantage: Unlimited Income
No matter if your wage is $1000 dollars or $100,000, your income is essentially limited.
Like big businessmen, who earn their money through the better use of leveraging their time, money and labor power of others, in 
network marketing
 if you really work it, you can create an unlimited source of income, thanks to a exponential growth of your network clients.
2) Second advantage: A potential to earn real passive income
In Network Marketing there is real potential in a relatively short time, maybe 2-4 years, to replace your job income into passive income. Passive income equals income of an artist or a author, meaning that even in times when you do not work, you continue to receive commissions automatically. One of the beautiful things of
Network marketing
 is the fact that each distributor in your team is working for his benefit, but you are rewarded for it as well. The system was designed in a way that while you create your business you help others create theirs. So everyone supports everyone, the whole network grows and develops in a way that your business, from a certain point begins to grow by itself, and what is more important, so does your check
3) Third advantage: Freedom to work where and when you want
You are your own boss and you determine how and where you want to work. Besides this you set your schedule and you decide who you want to work with or not. You don't have to work with people that you don't like, with people that are too slow, with people that annoy you. It is your business, you get to choose how you operate it! This is a major benefit that you will not have in your ordinary day job.
4) Fourth advantage: Low initial cost
Have you ever thought about having your own business? If yes, probably one of your initial concerns is that it huge amounts of money are necessary to start the business and pay costs such as setup, inventory, payroll, etc..
In network marketing, the company provides you with all the necessary infrastructure and therefore the initial costs are acutely very small and can often be recovered in the first month.
(or even in the first days, depending on your results)
5) Fifth advantage: Working proven system
Our group has developed all the infrastructure necessary for you to start working without major concerns. We have a working system ready that includes training explaining step-by-step how to do the business, videos, presentations, websites and how to do marketing online. Apart from that you also received free mentoring with the person who referred you the business, and other leaders of the group. 6) Sixth advantage: Everyone can do it Joining all of the above advantages of network marketing, there is only one important conclusion that you can figure out
Everyone can succeed with network marketing!
Your success depends only on you! Click here to better understand what is 
network marketing
To your success Hezi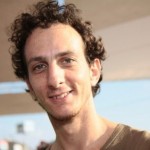 Join me on my Facebook Page: 
Hezi on Facebook
Follow me on Twitter:
Hezi on Twitter.
Skype: hezi.h
PS: If You Still Do Not Have a Step-By-Step Blueprint For Success, Check This Out (Unless You Already Have Too Many Leads) – Click Here For Instant Access
Image courtesy of Benefits Word / FreeDigitalPhotos.net
The following two tabs change content below.
Online marketer, social media expert, and all around great guy. Hezi coachs people on internet marketing and on how to make money from home.
Latest posts by Hezi Hershkovitz (see all)