In this life, we tend to get caught up in the daily grind. With so many paperwork to do in the office, bills to pay, kids to take care of, and our careers to uphold, it sometimes seems impossible to find balance. This quote by The Manifesto (founded by 2 brothers who gave up their day jobs to find the true meaning of life) gives us inspiration and hope to become more than what we thought we could be.
No matter how busy your day may be, be sure to take time and reflect on what really matters to you
. Live your life to the fullest and take each day as if it were your last, so that you will make the most out of it. Some barely have time to 'breathe' and if you are one of these people, find time to relax and do something that makes you smile. Whether it's getting something new as a reward, eating ice cream, or simply talking to someone who is dear to you- just do it. This saying can also be really helpful in the aspect of our careers. With the right mindset and outlook, tasks will be easier to manage and success will be that much closer to your reach. Wake up every day with a positive attitude and believe in your talents, believe in yourself. Whatever goal you may have or hurdles to overcome, know that you have what it takes. Life is short, so do what you can today. Credits are at the bottom of the image.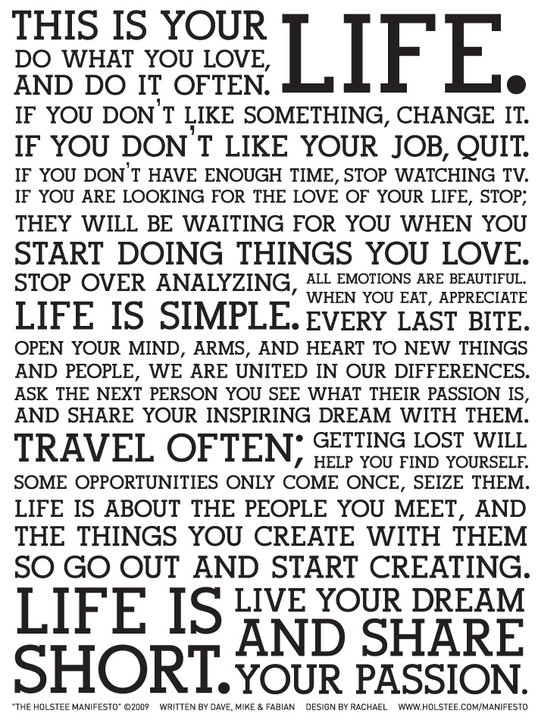 Which line of the above did you relate to the most?
The following two tabs change content below.
Online marketer, social media expert, and all around great guy. Hezi coachs people on internet marketing and on how to make money from home.
Latest posts by Hezi Hershkovitz (see all)