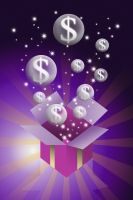 WOW – Can't believe we are already on Holiday seasons again. We had an awesome year and I want to really thank you for being my partner. Maybe you you had shared one of my posts, maybe you have bought something from me, or maybe you just got here from Google for the first time. In any case, I want to say thank you for stopping by. Why? Because people like you and me are creating a new world of opportunities to millions of people in the world.
How Can You Make 2012 Your Best Year Ever
Maybe you are just starting your business and still struggling to get your first bucks, but I'm sure that you already have inside everything you need to win. How can I know? Because I see it happens every day, sometimes in my team, sometimes in others. The important point is that, no matter what, in 2012 there will be some newbies that will go from zero to hero, touch the hearts of thousands of people and yep, make a lot of money. So, let me ask you: If someone will do it BIG TIME,
why wouldn't it be you
? I believe that you can! And I will be here to support you, hug you and finally celebrate together. I know that maybe you still don't know how you can do it, but we will find a way together. This is not the end of 2011.. This is the beginning of 2012 and a new era for the human kind. I am very committed to create the best year of my life and help other to do the same. Are you in? And most important of all, don't forget to share the love with the people that are important for you. These are magical times, and it's time for you to recharge the battery for the whole year. The video below is just to remind you that we can and we must improve, Share the Love Hezi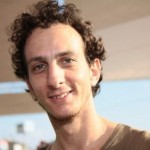 Join me on my Facebook Page: 
Hezi on Facebook
Follow me on Twitter:
Hezi on Twitter.
Skype: hezi.h
PS
: Want to join the movement to make a better world for us and the future generations? Start by sharing this post with your friends
PS2
: Lot of thanks to all leaders that had a great impact on my business, but most important, also on my life. Special Thanks to Ray Higdon, Yair Bar Lev and Rami Dvora. Thanks for the motivation, the learning and for your hard work on helping people to be more. Love you guys !
PS3
: Share the Love Again, Have Fun & Do Life !!
Image: pixbox77 / FreeDigitalPhotos.net
The following two tabs change content below.