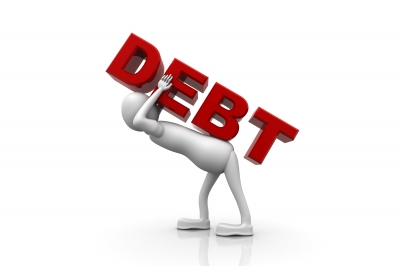 Let's face it, the economy nowadays has weakened and has affected many lives. There has been news about people filing for bankruptcy and such due debt, etc. If you are one of them, don't feel bad because as with everything else, there is hope. The thing is that most are overwhelmed and don't really know where to go, in terms of options and solutions. With this said, there are still individuals who would rather take on the challenge themselves. It's a smart idea to first seek advice from counseling services and then off you go! Here are some ways on how you can manage your own debt issues and improve yourself along the way: •
Assess – 

Always start with an assessment. This is when you look at your situation in all aspects, from small to bigger details. See how much you actually owe and how long each debt has been. It would also be a good idea to look into whether or not your debt has been passed on to an agency (collection agency).
•
Prioritize – 

Once done with the assessment, you may then move on to prioritizing your debt. Remember that if you have a debt on any of your properties or possessions, they should be on top of your list. Being able to deal with debt correctly will mean not losing anything you've put up as collateral.
•
Stay focused – 

You may notice phone calls becoming more frequent when in debt. Companies will call you left and right, pressuring you to make those payments. But keep in mind that you have a priority list, so no matter how much they bug you and tell you to pay up, stick to your priority. Don't make decisions and pay companies just because you get a phone call from them on a daily basis. Don't be swayed, but instead stay focused.
•
Free resources – 

There are many free resources available out there. All it takes is diligence and of course a bit of patience. Once you have everything assessed and finally have the 'big picture' of your situation, go ahead and start making use free resources. There are genuine debt advisers and specialists who know what to do. Once you are ready, start contacting those creditors and you may then begin the negotiation process. Believe in yourself and know that you are capable of handling personal debt on your own.
And always, always, (and I can't stress it enough), always
make sure that you spend LESS than you make
Taking control and managing your own debt will make you a stronger and wiser individual. It may bring forth a bit of stress, but in the end you will be uplifted and will have conquered self-improvement.
Image: renjith krishnan
The following two tabs change content below.
Online marketer, social media expert, and all around great guy. Hezi coachs people on internet marketing and on how to make money from home.
Latest posts by Hezi Hershkovitz (see all)