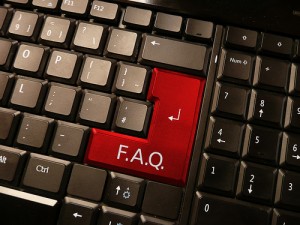 I believe that you can't wait to start a business and become the next online billionaire but before you can do it, I have some good news and some bad news for you.
The bad news is that most people that start a business on the internet do NOT make money. The good news is that this post will show you how to be part of the minority that by planning correctly and starting your online business in a way that it can grow in a sustainable way. Ok, I know …you just want to start posting on your blog, driving traffic, generate leads… Naturally, the first think is that you need to be really motivated to do it (remember '
Write your WHY till you Cry
'). The reason that you need a strong self-motivation is that:
It's not so easy like they tell you to start a business online!
Let me be honest with you: You will need to work hard if you want to really build wealth on the internet (like any one that start a business, lol). And if you need to work hard, it is better to work hard on something that you are passionate about!!
Choose a job you love, and you will never have to work a day in your life. – Confucius
So your first question before you  start a business online is:
What is your real passion?
What is that you love the most? What is there that you want to do for the rest of your life, even if you are not payed for? What would you do if time and money was no concern? In the beginning you will need to work hard to start your online business (especially if you still have your J.O.B), so find your passion and you will love to go the extra mile to the second question:
What are the values that you bring to the marketing places or in an easy way, what are the solutions that you can offer?
What are the things that you do really well? What are your strengths and how you can bring it to the marketplace? This is also usually related to your passion. In my case, for example, I love to coach people and help them to achieve success and that's the reason I am writing these posts!
Who is your ideal customer?
This is called your niche, but I prefer that you try to visualize the exact person that you want to be your customer (or biz partner if you are in MLM). What is his age? His profession? His social economic level and education? Best way to find the answers is to imagine a real person that you know….For example, I can say that I want my ideal customer to be like B. Gates , Obama  ,R.Gage or  uncle John. This way, you will know what are you looking for. Again , in my example, I think on the best people in my team and I write about issues that will help them to grow their business. Actually I just ask some of them:
what are their main issues as they start a business online
so I can write about their questions
What is your budget ( Time & Money ) ?
This is particulary important at the beggining where you usually start a business on part–time and with very limited or no budget. Knowing your budget & schedule will allow you to correctly define what kind of tasks and marketing methods you can do. Of course, there is some more planning before you
start a business
online, but these questions will define the frame for the foundation of your business. In the next post, we will show you
how to build wealth
and explain the model we use to make money on the internet! Definitively, you don't want to miss the next post, so stay tuned! To your  success , Hezi Hershkovitz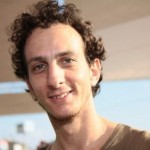 Join me on my Facebook Page:
Hezi on Facebook
Follow me on Twitter:
Hezi on Twitter
Image: photosteve101 (flickr)
PS: I believe you still have a lot of questions on how to
start a business
online, so please
fill the comments below
and I will do my best to answer it on the next posts.
The following two tabs change content below.
Online marketer, social media expert, and all around great guy. Hezi coachs people on internet marketing and on how to make money from home.
Latest posts by Hezi Hershkovitz (see all)