In this post I want to share with you one of my biggest aha moments. You know these moments when something suddenly happens and it give you an all-new perspective about business and life. Actually this is so important that after I figure it out, it impacts all of my daily routine. But before we get into the details, let me tell you a short story.
Are you making the same mistake as Ray?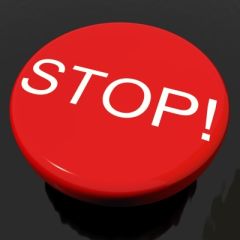 Yesterday I was talking to one of my top leaders, let's call him Ray (fake name,
tribute to my mentor
). When we started to work together, Ray didn't know almost anything about marketing, quite a newbie, but the guy worked really hard, took the steps we planned together and very fast had become a rising star. It is not the first time that this had happened, but I really love every time someone I coach from the beginning gets into the top. So yesterday, Ray asked me to review a new email he'd just sent, and I when I saw it, I almost got a heart attack! It was real a crap! I called him immediately and start pointing the mistakes, it looks like he almost knew about it, and, what worst, he simply didn't care!! I started to investigate, so after some coaching, that was what he said to me: – Hezi,
I have too much to do today! I Can't get it all done

well

!
So here is my answer to him: – So don't send the email today. Nothing would have happened if you had taken some rest and then send the email after a short review!! OMG!! You spend ton of time creating the post, building your database, creating relationship and then you just send a crappy email because you don't have time ?? He agreed with me! And we decided that we need to review his time management and
business plan
, because maybe it's too stressful. —- END OF STORY—-
Is this happening to you too?
If so, here is my best advice for you! JUST STOP NOW AND GET SOME REST !! If you are in your way to become a top marketer (which mean you will make tons of money) YOU SHOULD BE BUSY !!! There is a lot of work to be done: your blog , emails, call prospects, support your team and so on. Actually there is probably more than what you can do in 24 hours day! Rome wasn't built in a day , NEITHER your online empire should be !!
So here are a few ideas on how to better deal with your daily routine:
–
Be clear on what exactly are your top priorities tasks:
I remember coaching someone who are working so hard on her marketing that he doesn't have time to call his prospects!! Got the Absurd? Like my father use to say: If you work too hard, you don't have time to make money!! –
Know what are your most urgent and/or important tasks for today
: Ray email was not urgent, so he could had postponed it for a few hours and get better results! –
Set Time for yourself and your family!
This should be your recharging time of the day. Invest time doing the stuff you do: Dancing, reading , playing with your kids, making sport . Find whatever will recharge you. I love to take a SIESTA in the middle of the day ! –
Get some rest:
This is very important. When you are tired GO GET SOME REST !! Never create a piece of crap marketing content just because you are too tired to finish it well! To your success, Hezi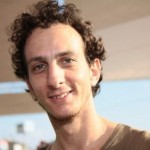 Join me on my Facebook Page: 
Hezi on Facebook
Follow me on Twitter:
Hezi on Twitter.
Skype: hezi.h
PS: If You Still Do Not Have a Step-By-Step Blueprint For Success, Check This Out (Unless You Already Have Too Many Leads) – Click Here For Instant Access
Image: Stuart Miles / FreeDigitalPhotos.net
The following two tabs change content below.