Have you ever thought what is the biggest obstacle to your success ? Well, let me give you a hint: If you can pass this, you probably will succeed, if you can't, well my friend, sorry to say but you don't have a lot of chance. Any idea ?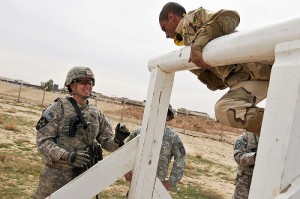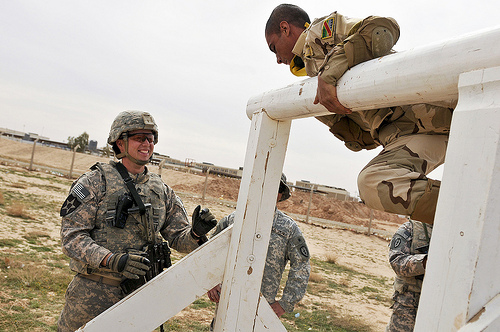 So let me tell you a story that will help you find it out. Yesterday I called a good friend of me, let's just call him Jim (fake name). Jim is a life & business coach, someone that I really respect both as a friend and as a coach. As we were talking about what each one of us is doing, I told him how he can use the internet to promote his business.
Jim: You know, I don't know how to use internet. I will never be able do what you do!
I: Man, I have been coached a lot of times by you, so may I give you a small advice from coach to coach ?
Jim: Sure
I: Why are you putting limiting belief on yourself? You have coached me on that …
So we both laughed as it was clear for both of us what was stopping my friend, not the lack of knowledge but the lack of belief, or should I say a limiting belief. I don't know what your limiting beliefs are, but I do know that the only power they have is the power that you can give them. Like I told to my friend Jim : You learn to read, you learn to drive, you can also learn the skills to succeed on the internet  (or any other thing you need to succeed). By the way, Jim is a great copywritter that is probably the most valuable skill for someone that want to start on the internet. You see? Nothing can stop Jim from success except his mind. And the same is true about you. For now, I just want to give you a short tip to help you pass your limiting belief. Just change it for something else that empowers you. Example: I used to have big issues on time management, so I said: I don't know how to manage my time. I have no time for my kids, my health, my hobbies , my ______ (you can fill the blank with your limiting belief!) So I just change a few words to: I am learning how to manage my time! I am getting better on that everyday! And I am finding time for ____ ( fill the blank again, lol ) The important thing is that you change it for something that your subconscious mind can accept. So do not change to something like "I am great on managing my time", cause your mind will have difficult to accept it. You can use this for any belief that is stopping you, so you will have the power of your subconscious mind on your side, instead of against you. The idea is that you repeat it constantly till your subconscious mind will believe on that . Then your mind will work on autopilot to help you get it. Like if you have a genie that say: Your desire is my command ! To your true success in 2012, Hezi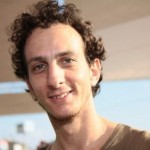 Join me on my Facebook Page:
Hezi on Facebook
Follow me on Twitter:
Hezi on Twitter.
Skype: hezi.h PS: Recently I started using a new software to maximize the power of my subconscious mind. The cool thing is that it uses the time that you are already in front of the computer to train your mind, so you can do this without the need to spend time on coaching. It also come with 100% money back guarantee, so there is ZERO risk to try it!! I bet you will be thankful that I recommended it to you. =>
Click Here to Get Subliminal Power  Now!
picture credit: 
Flickr/mnfiraq
The following two tabs change content below.