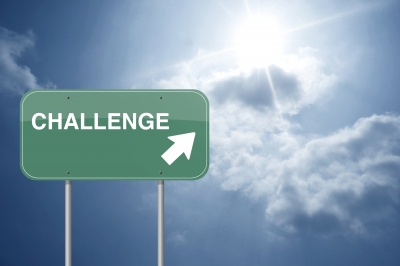 I began blogging a month and a half ago, and so far the experience is EXCITING! It is amazing the amount of response that some pages on the internet can get all over the world. This site has already got visitors from 9 different countries, likes on the facebook fanpage, got several posts tweeted and retweeted on twitter and on got mentioned several times in some other social media sites. It even got several subscribers, which I completely didn't expect so fast!
But from all of these reactions, the one that surely topped them all was this
: Two days ago, when I was busy doing some development tasks on the blog, I noticed an email in my inbox, with a very interesting video message from a youtube user. By the way, it is a really bad idea to leave your Outlook open when you are working. If you really want
Getting Things Done
, then it is better to close it. But I guess I still have things to improve. This is a definite case of doing the opposite than what you preach. Old habits are hard to get rid of. Anyway, this is the video: http://www.youtube.com/watch?v=aNAfyg5LmCg Isn't that great? It is unbelievable how you can ACTUALLY meet people all around the world with the internet today! What Joshua talks about in his short video is that when you set your mind for doing something,
make sure that you commit yourself to doing it with everything that you've got in you
for
at least
90 days. And I believe that my new found friend Joshua is absolutely right. Even though that I have already started to blog 45 days ago, since I believe that everyday should be looked at as if it is your first day (in your life, or in your business), I have decided to commit myself to a blogging challenge in the next 90 days.
What can a blogging challenge do for me
This blog is all about success. So I have decided to look at my own recommendations, and one of the most important of them is that when you have a target to achieve, the first thing to do after that is to set yourself with goals. If I set myself with a
blogging challenge
, then I force myself to do the work so that I know that it is needed. In that case, what goal should I set to myself?
When you are setting goals, you should set them so that they are possible, but very improbable
You don't want to set the goals so that it would be too easy to accomplish. Right now this site has dropped in Alexa ranking from 17M to 2.9M in 45 days. My
challenge for myself is to drop below 250K in 3 months
. Possible? Yes. But it is very unlikely. It is very hard even for veteran blogs with more than a year experience to be ranked so high in Alexa,  so let alone a blog with only 4.5 months. However, even getting close to that will make me very happy.
Check out SuccessHowTo Alexa rank right now
The power of the blogging challenge
This challenge is mainly for me
. It will force me to wake up every morning and write posts, and then learn the latest advances in SEO because I plan to do it all by myself, I am not hiring any SEO advisor or I am not paying any money for paid traffic. If I succeed in my
blogging challenge
then I plan to help bloggers all around the world to do exactly what I have done. From all that I know today, in order to achieve my goal I will have to write one post a day, or at least 5 days a week, for the next 3 months for this blog, and this doesn't include some other projects that I am involved with right now, so it is going to be very challenging.
What can my blogging challenge do for you
First of all, it can be a fun thing for you to track me by. I plan to report once in a while on my progress, so you can laugh at me when I fail. So come back from time to time or subscribe to my newsletter or RSS so you know how I am doing. This will ensure that you will be the first one in the comments. The second thing that you can achieve from my challenge is to accept it, and make your own goal so that we can battle each other. Just for sports, I believe that it will only benefit both of us at the end. To your success! Hezi & Adriano
Image: scottchan / FreeDigitalPhotos.net
PS: You can get updates like this and others by entering your name and email in the top right box of my site.
PSS: If you don't have a plan for your success check this out (but only if you are serious about your business).  

Click Here For Immediate Access
If you enjoyed this post, we would like to hear your thoughts, so leave your comments below. Do us a quick favor and share it with others.
The following two tabs change content below.
Online marketer, social media expert, and all around great guy. Hezi coachs people on internet marketing and on how to make money from home.
Latest posts by Hezi Hershkovitz (see all)