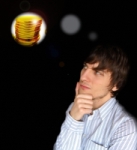 As we start a new month, I see nothing more important than to prepare your MLM business plan. There are 2 kinds of people in
MLM
: The MLM professionals that have a plan, and the MLM Dreamers. Everybody knows that MLM professionals are making big checks, so will it be Ok if I show you how to write a professional MLM Business plan?
Why you need a MLM Business plan?
Bottom line is that a good
plan
will definitively give you better chances of success and improve your performance, because:
You will have your goals clear in your mind, so you know what should be your results at the end of the month.
It will improve your time management by keeping you focused on your most important task.
You can keep track of your progress by comparing your activities to your  plan.
Start your MLM business Plan with your vision for the next month
What do you want to accomplish in the next month? Don't be afraid to dream. You usually can do more than what you imagine. When building your vision it is important that you take in mind other areas of your life,  not only your business. for example, you can say "this month I want to spent more time with the kids" or "I want to lose weight". Decide whether you will be doing online marketing, offline marketing or both (I do both like most of the top income earners that I know). Visualize yourself doing it, and see how it feels. Does it feel good? You should feel
really empowered
by your vision. If no, just go back and create a new vision. Maybe your upline tells you to do something that doesn't align if your feelings… well, remember that he is not your boss; He may have some more experience and/or success than you but ….. Next step is to set your goals.
Setting goals on your MLM Business Plan.
Here is where you start to define exactly what you going to achieve. Use the S.M.A.R.T model to define your goals (keeping them
S
pecific,
M
easurable,
A
ttainable,
R
elevant,
T
ime sensitive). A few examples can be (actually these are some of my goals :<))) :
Generate XX leads till the end of the month
Sponsor XX new reps this week
Achieve Alexa rank of 400K in the next 2 weeks and so on ……
Like I said, it is important that your monthly plan include also goals for other important areas of your life:
Pray and meditate 1 hour every week (spiritual goal)
Run 4.5 Km or more, 5 times a week (physical goals)
Watch all  the NES2 DVDs and learn new techniques (personal development)
How to build your MLM Business Plan?
The first aspect to consider when building your plan is the amount of hours that you can
really
commit to it. I know some
full-time
people that say they do MLM all the time and are getting no results… Well, calling 10 time the same prospect or spent 6 hours on Facebook is not the way to do this business full time.
10-15 hours of focused work  should produce a great result
Second you need to define your marketing strategies: Are you going to be doing online or offline marketing?How you gonna generate your leaders ?
If you don't know how to generate 20-30 leads a day, check this training
Now that you know your time schedule & your marketing strategies, it is time for you to fill the blanks. Start with your most important tasks; Most of your working time should be invested in rain making activities, e.g. prospecting, prospecting and prospecting. After you finished making it, it is time for your
MLM business Plan
review
Your MLM Business Plan reviews
There is one last step before you start. Find a good mentor (maybe your upline) and make a MLM Business Plan review. A good experienced mentor can find some flaws that you can't see. In many cases, some changes can generate amazing results. You will be working with your mentor and reviewing your  plan during the month, but know you are ready to rock. Like on the Nike commercial:
JUST DO IT!
And before you go , don't forget to
share this post
with your team/friends cause everybody wants to know how to prepare a good MLM Business Plan. So don't be selfish, just click the share buttons below.. To your Success!
Image: graur codrin
PS: I really want to know your ideas on how to prepare a good MLM business plan, so please share then on the comments below
The following two tabs change content below.
Online marketer, social media expert, and all around great guy. Hezi coachs people on internet marketing and on how to make money from home.
Latest posts by Hezi Hershkovitz (see all)