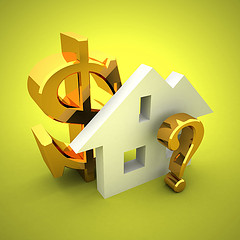 This post will show you exactly the easiest and fastest way to start your online home business. Even if you already have some experience , this post will clarify the correct way to start , so you can use it to help & coach your team in a way that you can create duplication.
Well , everybody knows someone who start an online business and become a millionaire after a few months or years. Don't you? ( If you don't, gimme a call and I can tell you some stuff that will definitely blow your mind). So everybody wants to learn how to be successful starting an online home business and this is exactly what we gonna show you . Are you ready to start ? Let's do it !
online home business – The Biggest  Secret
Are you looking for the big secret ? Well then I have good and bad news for you. The good news are that I will be teaching you the exact steps that I did to succeed when starting my online home business and you can just do the same. The bad news are : That there is no BIG SECRET!! There are also no FREE MEALS!! The only place where success come before work is on the Dictionary! Sorry to say, man, but if you want to be successful, you will need to
MOVE YOUR BUTT!
So How can you start your online business?
One of the things that I like on an online business is that there are so many cool stuff that you can learn. Actually after a few years on the internet, I still try to learn something new almost on a daily basis. What you want to do is learn how to create a good sales funnel that bring you the correct leads and also put money in your pocket every day. If you don't know what is a sales funnel don't panic! We will be teaching you everything you need in the next posts. We will be teaching you the correct way to use social networks (like Facebook and Twitter ), Blogs, Video marketing (YouTube),  Article marketing, Email Marketing and a lot more. To much talk ,  let's just start moving! I strongly recommend that you start with social networking!
Why I recommend social network to start your online home business
There are a few reasons why I recommend you to start your
online home business
using social networks:
It is easy: Almost everybody knows how to use Facebook! You Just need to learn some tricks to generate leads/sales on it.
It is FREE
It is a creative way to start interacting with people and learning what your future customers want.
You will build your friends / fans community. Later, after you create your articles & videos  you can share it on Facebook and Twitter
It will help you to learn copyright. This is the single most important skill required to for a  successful online home business
In the next posts we will be giving you more directions & tips that will help you to create your
online home business
. Now it is time to rock'n'roll. Click the link below to learn how to become a Facebook star in 60 days!
Grab your FREE  Famous on Facebook in 60 days training
To your success, Hezi Photo Credit:
nikcname
PS: Can't wait to get your sales funnel working ? Want to acelerate the process ?
CLICK HERE
to get the exact sales funnel that I and other top incomers  are using. PS2: One of the best ways to create loyal customers is by sharing value. If you think that this training on how to start your online home business can help your friends, just click the share buttons below
The following two tabs change content below.
Online marketer, social media expert, and all around great guy. Hezi coachs people on internet marketing and on how to make money from home.
Latest posts by Hezi Hershkovitz (see all)