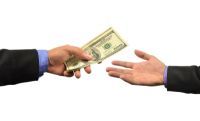 Do you need more sales? Want to get more people to buy from you? Well, If you want to learn how to sale, you cannot find someone better to learn from other than Ray Highdon. Ray Higdon is a legend in the internet network marketing industry. He is a L5 leader in MLSP, which is the highest rank between the best internet marketers. He has sponsored some of the biggest names in the industry in the industry to his main business, and he is making more than 50K dollars a month. And the reason for that is that above all he is a master of making sales. so yesterday I watched his webinar and I will give some just-now tips that you can use right away to get more sales and make an extra cash before Christmas.
Skill #1 – Mastering questions
The right question have the power to create desire and also show problems so people will really want your product. Ex: Would you be open to explore a side project if it did not interfere with what you are doing now? If positive, ask: Why? So you can understand what are the needs of your prospect. Not everyone buy your product or biz for the same reason.
Skill #2 – Objection handling
One of the questions that many people are afraid in the beginning is: How much money do you do? The problem with this question is that it usually lowers your posture, so Ray gives a great answer: I don't know. I haven't finishing collecting it all because I am still being payed for things that I did in my 1st month. You see, you get residual income at this business. WOW – This is great posture! I know what some of you are thinking: How can you say that while you just started network marketing and you are not making any money! I will you give a short explanation on the way that I see it: I am in network marketing for a year and a half now.  Yesterday I made a sale because of a little technique that I
learned
on my first month in the business. Do you get it? Only now I am collecting money on things that I have done in the past year and a half!
Skill #3 – Closing!
Had it happened to you that you had done a great presentation, but didn't get the sale at the end? So I believe that this can really improve your closing rate Ask something like that : – In your opinion, do you think that this will [relate to a benefit for your prospect] – What would it be worth for you? – Cool. Are you just saying that or do you really believe that _________ – If you were to join, what would be the best benefit for you joining ? Example: In your opinion, do you believe that this will help you to get off this job you just say don't like?
Beyond the curtains of Ray's sales secret
Well there are some more things that happen that really make people buy: #1 Ray gives a lot of value – Ray is a great example of how attraction market work.
You lead with value
, by providing valuable free info and then get people begging to buy from you. If you want to learn more about attraction market and get tons of free leads, check
this free video
. #2 Ray's product solve a real painful problem: How to get more sales! The reason I bought it was because I know that by having this product, I will be able to get more sales and make extra cash with less effort,
so the product will pay for himself.
The cool thing is that Ray decide to keep the price ridiculously low ($149) till midnight and also add bonuses (only the blogging course alone already worth the price in my opinion) The bonuses are: – 4 part series on blogging. – Private online mastermind invite to Vibrational Money Immersion. – And an actual review of your blog.
Click Here For A Free Access To Ray Higdon Master Sponsoring Series
To your success, Hezi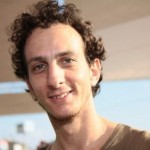 Join me on my Facebook Page: 
Hezi on Facebook
Follow me on Twitter:
Hezi on Twitter.
Skype: hezi.h
Image: anankkml / FreeDigitalPhotos.net
The following two tabs change content below.
Online marketer, social media expert, and all around great guy. Hezi coachs people on internet marketing and on how to make money from home.
Latest posts by Hezi Hershkovitz (see all)