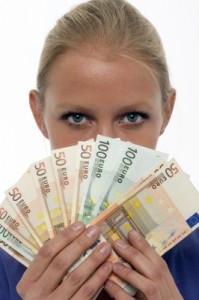 Are you looking for some extra
holiday money
? Do you think you can get some extra
holiday money
or you believe it is difficult to make it in this season? Well, let me answer with a cool story. A shoe factory want to expand its sales into Africa, so they sent 2 salesmen to Africa for a month, so they can learn the market and find the best way  to sell shoes in that continent. A month later, the first one say:
– We can't sell shoes in Africa. Nobody there use shoes.
Then they asked the second one that question: – We can make millions in Africa. Nobody there use shoes . Got the point? There are people that say that it is difficult to sell or get an extra
holiday money
cause people are busy , nobody have time for biz and so on ….. For others this can be the best month of the year. The decision is yours. Have you decided to get some holiday money ? If you decide to get some extra holiday money, I am sure you can do it! Try to think a little out of the box. Here are just a few ideas.
Ideas to get extra holiday money.
– Find some benefits that people are looking in holiday times. Be creative. Example: My company has a diet product, so I can promote like : Do you need to lose the extra pounds you gain at holidays ? Or Want to looks great at a party after you lose some pounds ? – People give presents, so find some presents from your biz that you can suggest to your friends. – Sell something at holiday bazar.People will spent their holiday money and there is no reason they will not spend it with you. – Make some special seasonal foods for sell (cakes, cookies), btw, if you live in neighborhood and you are good cooker, I will love to buy from you. – Get a temporary job (stores usually need extra sales people on this time, and this can give you some extra experience in sales for your home biz). – What about a get a Santa job? I realy love kids, so definitively you can have fun when making some holiday money – This is a great time to call or send cards/notes/SMS to all of your old customers and rebuild relationships. See how it works?
Just be creative and I am sure that you can find a way to make some holiday money.
More important, enjoy your holiday, have some fun with your loved ones and specialy share the love . Like we said, there is  
magic in the air
during this time of year, so be sure to use it correctly. To your success, Hezi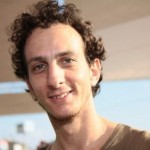 Join me on my Facebook Page:
Hezi on Facebook
Follow me on Twitter:
Hezi on Twitter.
Skype: hezi.h PS: If you want to make more money next year, you need to learn how to talk to people and get sales , so I strongly suggest to check Ray's course today before price goes up. Ray give 30 days money back guarantee, so this is definitively 100% Risk Free.
Click here to check it.
PS2:Please share your ideas on how to get some extra holiday money on the comments below. You can even put some offers of your products if you have cool things for this season. It is a magical time and I want you to get some holiday money.
Image: Ambro / FreeDigitalPhotos.net
The following two tabs change content below.