Can you build 2 MLM Companies Simultaneously ?
Most top leaders will say NO, but since I have been around in the MLM industry for a while, I don't buy into every BS the top leaders sell on stage, and I will give you some ideas that will help you to make your own intelligent decision. If you are ONLY using conventional old school techniques, it will probably be more difficult (and possibly a waste of focus/time) for you to try to
build 2 MLM Companies
on the same time, but if you are using both online and offline marketing techniques, chances are that you should build 2 MLM or more, or you will be leaving money on the table. Before we get deeper into the pros & cons,
let me tell you a story:
This website is receiving about 5000 visits a month and a big part of them is from countries where my primary business is not open. Although a lot of traffic is from people that can't afford to work at my primary business right now (even it's only 200 US$, this can be difficult for a few people, specially from very poor countries). So, together with my primary business, I am building a secondary business with a company that offer an internet service that is worldwide based and also have a very low entrance level named
GVO-hostthenprofit
By doing so, I am helping more people, and part of them will be able to join my primary biz after they earn some money on GVO-hostthenprofit for the initial investment. I am also able to build a database of downline in countries were my company is not open yet. Of course, like everything in life there are some cons to this approach :
Can you
build 2 MLM Companies

: The Cons

– The biggest disadvantage is that you may lose focus, especially if you are in the beginning. For this strategy to work, you need to set up a good sales funnel that will automatize the process of your second business, so you can concentrate on your main business. – Some people, or even some leaders, will say that you are not serious . Some comments like :

If you believe you are in the best company, why are you looking to build 2 MLM companies?

Well, these people simple have no clue on how internet works, so either they are open minded enough to see a second opinion (especially when it based on results), or I really don't care about their limiting believes.
Can you build 2 mlm companies : The Pros
–  Using an internet based service like GVO-hostthenprofit, you are not bounded by your primary business geographical limitations . – Entrance fee – by finding a good program, you can pass the
no money objection
. – Secret tactic #6 – As explained in my
secret training
. Actually this is so powerful that I can share this only on phone / Skype , so if you are interested in getting more in deep, leave a comment and tell me a good reason why you deserve my help on that. Bottom line, to build 2 MLM companies is not for everyone, but (and this is a BIG BUT), if you are serious on making money online and want my help using this and other strategies, just enroll at my
GVO-hostthenprofit
Team and let's Rock'n Roll. To your Success, Hezi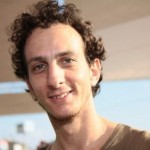 Join me on my Facebook Page: 
Hezi on Facebook
Follow me on Twitter:
Hezi on Twitter.
Skype: hezi.h P.S: Your upline don't have a clear system for you.
Check Out what I am doing
P.S2: If you like this post about "Can you Build 2 MLM Companies Simultaneously", please share it with your friends. I want to hear what you think so leave your comments below. PS3: This Wednesday Special training is on how to get more sales into your organization and specifically how to get other  leaders in. Join us at 9pm est => 
http://bit.ly/teBxNi
Image: AKARAKINGDOMS / FreeDigitalPhotos.net
The following two tabs change content below.