A lot of people that I talk to are in the "make money from home" business are apparently not familiar with what is "Binary Compensation Plan". When so many companies use this model to pay commissions, I think that this is a very important piece of information that every entrepreneur must know. Therefore I have decided to make a video explaining how it works, and why timing and how quickly you make a decision about whether to join a company that uses this plan will have a huge impact on your success [ez_youtube url="http://youtu.be/TLs-AVS3jQE" width="640″ height="360″ autoplay="0″ autohide="2″ controls="1″] So when it comes to binary plans, securing your position in the binary quickly could be very critical to your success. as you know that the person that you join with is going to help you build your power leg So this was about what this binary compensation plan, and why it is so important to make a decision quickly. Hope this explanation video will help you make the right decisions to bring you the success you deserve. If you are looking for a good company with a binary compensation plan and a good team that works, you are invited to click on
this link
to contact me and I promise I'll try to help you. Until next time To your success Hezi Hershkovitz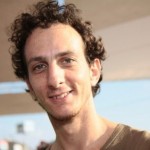 Join me on my Facebook Page: 
Hezi on Facebook
Follow me on Twitter: 
Hezi on Twitter
Connect with me on 
Google+
The following two tabs change content below.
Online marketer, social media expert, and all around great guy. Hezi coachs people on internet marketing and on how to make money from home.
Latest posts by Hezi Hershkovitz (see all)