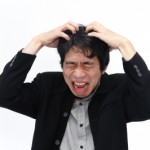 Are you normal? If you were to ask yourself whether you are normal, what would you answer? Before you answer, let's think for a minute what it means to be normal these days …. Today it is normal that you get home exhausted from a work you usually do not like, therefore, it is normal that you don't have time for your children, and certainly not for your hobbies. It is normal that you have no money and your bank account is always overdrawn. It is normal to complain about the situation of the economy, the state, the politicians, but what can you do? We're just normal people, so what that remains to do is to blame others: It is the most normal not to accept responsibility; This way we silence our conscience and can continue for another hour in front of the TV … .. It's normal to be a victim. This is true when you don't have time to take responsibility (which is also not normal), and especially today, that "American Idol" is on (and tomorrow "Survivor" and the "Bachelorette"). Divorce is normal, since who has time for a relationship these days? Not execrising is normal. Eating unhealthy fast food is normal …. It is normal that we do not have dreams anymore and that we do not try new things … some crazy people have tried and see what failures they have achieved (Thomas Edison, for example, failed 8000 times.) 5 years ago I have decided to be abnormal, left high-tech job with high, solid, stable salary (which many normal people would love to get) for my dream:  A dream of freedom and self-expression. Now answer me:
Are you Normal?
Hezi Hershkovitz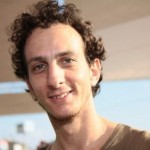 Join me on my Facebook Page: 
Hezi on Facebook
Follow me on Twitter: 
Hezi on Twitter
P.S:
90% of people do not share this post. How would you like to do something which is truly abnormal: push the buttons below and share with your friends?
Image: Phaitoon
The following two tabs change content below.
Online marketer, social media expert, and all around great guy. Hezi coachs people on internet marketing and on how to make money from home.
Latest posts by Hezi Hershkovitz (see all)