Yes, we did it! We
accomplished our goal
in the last day of 2012 and in this post we are gonna show you 3 mandatory steps you require in order to
be successful
in any area you want in 2012! These are not just 3 suggested steps, but actually these are easy to understand steps, that if you do them, you will
be successful
and if you don't… Like we planned, we have just broke the 200K rank in Alexa, and in this post I will give you some principles on how you also can
be successful
in whatever you choose.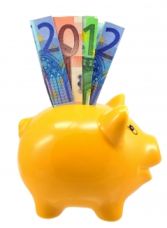 First Principle, like everything in life, made a decision to be successful.
I decided that I want to stop making decisions based on how much does things cost, that I will not allow a boss that is more stupid than me to tell me what to do, and that I want to choose what I will eat at a restaurant from the left side of the menu (TIP: Right side is the price column). Most important of all, I have decided that I want to provide my family with the best (This doesn't mean that you'll buy your kids anything they want, but that your decision will not be based on the price) I look for the best way to be successful and  decided that  it's  online marketing.
Second Principle , I understand that I don't understand!
I mean that I figured out that I don't know everything that I need in order to be successful. This is not a problem, because like you, I can learn! I am a strong believer that anyone can learn what he needs to be successful! You learn to walk, you learn to use a computer, so you can learn the skills needed to be successful! But, there is a catch! There are a lot of free info outside that actually will confuse you even more! The key is find a great source of information (and this usually cost money $$). It is even better if you can find a mentor that will show you the way! In the beginning I was trying to read any kind of free special report that someone was giving on the internet for free just by having me signing in their secret mailing list.What happened is that I was getting more emails than I can read, and each day there was some super-power 100% guarantee idiot-proof new unbeatable secret strategy to become a millionaire in __ days (fill the blank) Then I decided to stop getting free info and get access to the
same info that top producers are using
. After some due-diligence, I've found MLSP to be the best fit for me. What's cool in MLSP is that you get not only the best training but you also get access to a community of like-minded top earners that help each other to succeed.
I would never achieved what I have achieved in such a short time without MLSP.
If you are thinking wheter you should pay or not for info, think what will be the cost of WORKING HARD AND NOT BE SUCCESSFULL because YOU DON'T HAVE THE CORRECT INSTRUCTIONS !! We are living in the information Era!! Good information is priceless. So step 2 is get the best source information
Principle 3: Get the correct tools
Everybody knows that if you want to succeed you need to work hard, specially in today's competitive market. Tools will save you time, allowing you to get much more done in less time and multiply your efforts. In the past, l tried to get everything done using only free tools, but what I have found is that most of the time, the better tools are paid ones, and usually I return my investment in the first month (specially if someone told you exactly what to buy). ==> 
Click here to see the tools that we are using
Note that we only recommend tools that we are personally using and having results with!! We have tested hundreds of tools, but we only recommend a few that give us the best value. Putting it all together:
Step 1 – Make a decision to be successful. Step 2 – Get the best source of information. Step 3 – Get the correct tools!
So, just make your decision, get the best info and the correct tools and let's make this an amazing year for you. To your success, Hezi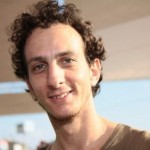 Join me on my Facebook Page:
Hezi on Facebook
Follow me on Twitter:
Hezi on Twitter.
Skype: hezi.h PS1: Getting a mentor is usually the most expansive and difficult part of the deal. When you get MLSP through this site, I will be mentoring you myself on your 1st steps, so you can achieve the same
success
I did. 
Click Here to Check MLSP
PS2: Feel free to call me about any tool you see in my recommended tools page ! If you are not sure whether you should buy it or no, just call me on skype and I will be happy to assist you. The last thing that I want is that you buy something that is not a perfect fit for your marketing strategy! 
Click here to access my resource tools page
Image: Grant Cochrane / FreeDigitalPhotos.net
The following two tabs change content below.