Every professional works with tools.
We refer to online marketing in a  professional manner so we use tools to help us and our team to effectively use our time and energy. All the tools that you see in this page we use oursleves. We share them here only after checking that they streamline our work.
You are invited to add this page to your favorites and visit here from time to time, to see if we added more new tools to the list. To be updated in real time when we add new tools, we encourage you to subscribe to our free course in the form on the right. This way you will receive a free course, and you'll get immediate update on all the new tools that you can use to promote your business.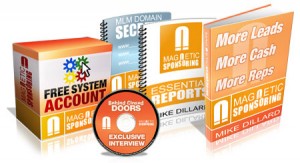 Magnetic Sponsoring
– Without any doubt the most basic course for network marketer who wants to understand how to do his business in the 21st century. In this course you will discover the basics of MLM success online. If you use it right it will teach you how to get paid while you attract leads, how to find new distributors for your business, and basically how to become the hunted instead of hunter. Read the full post we wrote about
Magnetic Sponsoring
.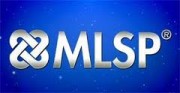 MLSP (MLMleadsystempro)
– A complete online lead generation system gives a great value in relation to the money you pay. The system includes dozens of great landing pages that provide great value to your candidates and as a result they are happy to give their contact information and become leads. In addition, a comprehensive training library is updated weekly with the best internet network marketers professionals in the world today. Only $10 to try for a two weeks trial. 
Click here to learn more about MLSP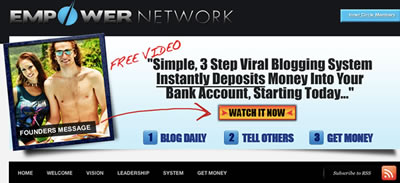 Empower Network
– 100% commission, should I say more?? With the Empower Network you get the marketing tools, training from the top marketers and earn 100% commissions paid directly to you. The product itself is 
a viral blogging system,
that allows anyone to have an up and running blog right away. Click here to see my blog on the
Empower Network
.
(Hint: You can have a blog just like that less than 30 minutes!).

TweetAdder – A simple little program that makes us a lot of traffic to our blog via Twitter. If you are looking for a way to get more twitters followers, Tweetadder is the best solution for you. The idea behind this program is nothing less than brilliant, and definitely worth it price which is a one time fee. The beauty is that you can try the software for free. Click here to read our TweetAdder Review.